Testimonials Page
"To anyone who is thinking about or is ready to sell your property, I highly recommend Tim and Sharon Blood without a moment's hesitation. Both Tim and Sharon made the entire process run very smoothly and were always available to answer any/all questions or concerns I had...any and every time. I had been in my home for 25 years so this was not a decision our family made easily but Tim and Sharon really helped step us through every step of the process with kindness and many good times and many great laughs. Please consider choosing Tim/Sharon Blood if you wish to sell your house. They will guide you every step of the way."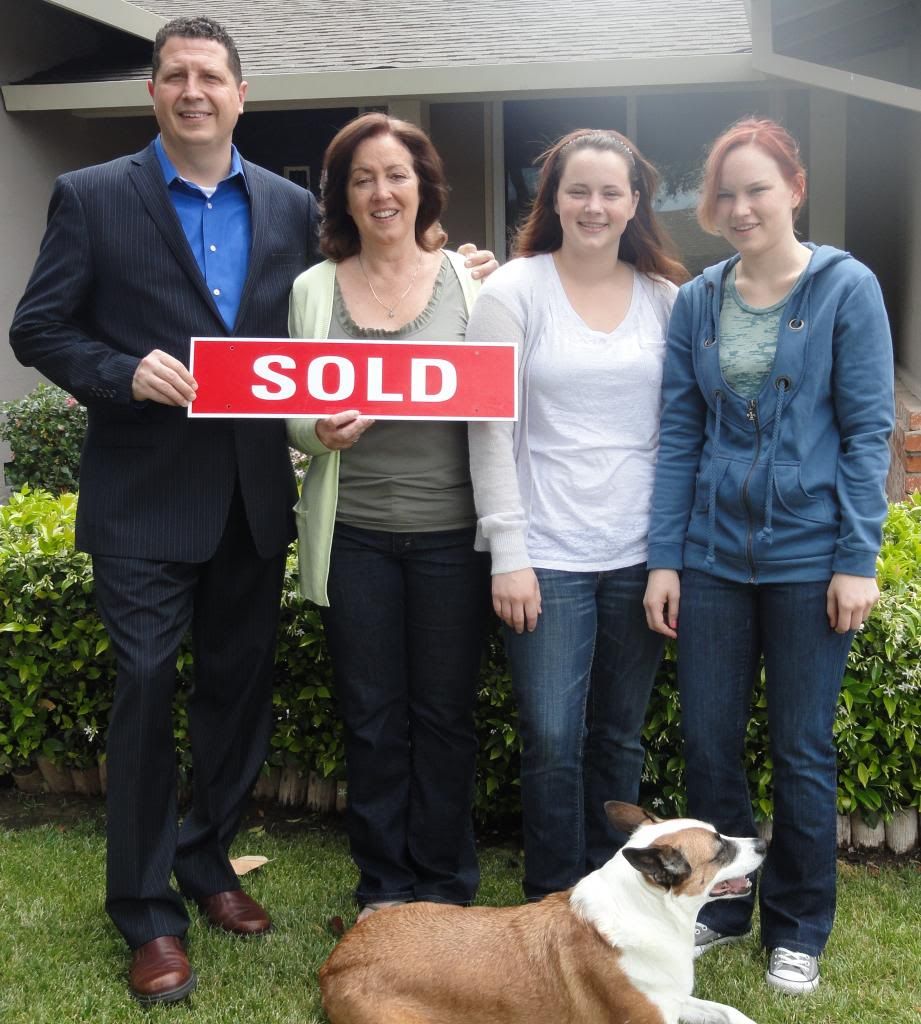 We saw the upward trend in the housing market and we had a thought to capitalize on this trend to upgrade from 2 bed town home to at least 3 bed room single family home. First of all it was very tough decision to make and were skeptical about taking real estate agents help for this purpose. That is when we met Timothy and team. We were very glad that we met a great team. Timothy Blood and his team including Sharon Blood made this process easy, they explained each and every aspect of selling and buying home, did market analysis and provided with almost accurate selling price for my home. They found buyer and sold my town home in less than two weeks. That was part of the job probably easier one on this up turn market, The second part was finding new home for us which really tough in the upturn market. But luckily we had support of great team again Timothy and Sharon Blood. They spent lot of valuable time with us. We saw house after house and putting offers after offer. It was expected and we finally found the right home.

"Thanks so much for helping us find a new home! Our family had been looking casually for a house for quite some time. It wasn't until we met you that our search took a turn for the better. You were available on short notice to show us new listings and were quick to write the offer once we decided the house was right for us. Your knowledge about all aspects of real estate gave us the confidence that we were not overlooking anything important. We felt that you were looking out for our best interest throughout the entire transaction. Thanks to you, we had a very smooth and uneventful home buying experience. We really appreciate all the hard work and time you spent with us, and wish you all the best!!
"After the death of my husband, the mortgage company began foreclosure notices on our house. I had hoped to spend the rest of my life in the home my husband and I shared for 48 years but it wasn't going to happen. I've known Tim for years. Tim and my daughter were in the same Warm Springs schools together when they were growing up. We talked about selling to hopefully recoup some cash so I could put something down on another place. Even though the market is low, Tim managed to sell my home for a much higher price than I expected and I was able to put a down payment on a mobile home in Pleasanton. In addition, I got some extra cash from the sale. Not only was Tim able to sell my home, but he understood the deep emotional attachments that I had for the house that my husband and I shared in our life together. The house and yards were filled with memories in every room from the first day Den (my husband) and I walked in to our daughter's wedding reception in the backyard to the last second that the movers loaded the last of the furniture, I got in my car, drove off and left forever the only house and home I'd known in those 48 years of marriage and life. Tim is more than a real estate agent. He is a friend. Tim is a friend who happens to be a real estate agent and he always worked for my best interest and future. I would recommend Tim to anyone selling or buying a home."
"I would like to thank Timothy, his sister Sharon, and their crew for thewonderful and professional job they did on selling our house in Warm Springs. We interviewed several agents and Timothy stood outmore than the rest. Timoth's presentatioin and professional selling plan were well thought out and they did a fantastice job, We recieved multiple offers and sold the house for more than our asking price. If you are thinking ofselling or buying I would highly recommend Timothy Blood as your agent."
"We were looking for an investment home in Warm Springs and we knew that Timothy Blood was the most well known real estate agent in Warm Springs. That's why we called him. After meeting Timothy it was clear that he was also an expert throughout Fremont, Newark, and Union City. We learned so much working with Timothy and he helped us purchase a Bank Owned property. We got a really great price and we are glad that we choose Timothy to represent us. Timothy exceeded our expectations. We closed early and without any difficulties. The transaction was extremely smooth. Timothy personally handled our escrow and was there every step of the way. He arranged all the inspections and he was present for everything. He is not the kind of agent that just sits behind his desk—he really works hard. We have used other agents in the past; however, Timothy is different. We trust him completely. His is a great negotiator, he knows value and he treated us like family. We are grateful to have an agent like Timothy and we are also happy to call him our personal friend. Whenever anyone we know needs and agent we tell them about Timothy."
"When it was time to sell out home in Warm Springs I noticed that Timothy Blood was very active in Warm Springs. Each month we would receive one of his "monthly sales trackers" which gave us information on everything bought and sold in Warm Springs. What really caught my attention was that Timothy was Born and Raised in Warm Springs. I was also brought up in Warm Springs and I called Timothy for some information. I found he to be very helpful and he seemed genuinely interested in doing what was best for me and my family. We were contemplating using another realtor; however, the other realtor wanted to completely remodel the home. The other agent seemed to believe our home would not sell without the upgrades. We invited Timothy out to our home and he came prepared with a complete market analysis. He was very thorough and certainly had superior knowledge of Warm Springs. He was extremely confident and said that he would be able to sell our home for a great price without doing any remodeling. Timothy was right and out home sold for a little above asking in one day. It's always great doing business with someone from the neighborhood and we strongly recommend Timothy Blood when selling your home."
"Timothy Blood is the realtor in Fremont especially in the Warm Springs area. We first know him from his signs and newsletters but we really started to like him after we contacted him for looking for home in Fremont. He is a nice and honest realtor and has given us the standard of care we need. He showed us many homes of our interest, and has demonstrated his extraordinary patience and broad knowledge. We had written several offer and realized how difficult it can be in this competitive market. We have learned a lot from Tim's experiences, expertise and his ethical professional conduct. With his diligent hardworking help and his honest analysis and suggestions, we finally found what we have been looking for. We believe we have made the right decision. Thank you, Tim."